MacBooks have such a long list of capabilities, chances are there are a few you have missed. Here are some cool Mac features you may not be using.
MacBooks have such a long list of capabilities — there's so much you can get done on your Mac Pro, iMac, MacBook Air, or MacBookPro. You don't want to miss a single shortcut so you can cut your work time in half. Here are some cool Mac hidden features you may not be using.
Hide or Customize Your Menu Bar
One of the first MacBook secrets is that you can totally customize your menu bar or hide it altogether. If you aren't in the mood to see the Menu bar on your Mac unless you absolutely need it, here's a trick for you. Head to System Preferences > General. Hit Automatically hide and the menu bar will show.
Unless you actually want to keep your Menu bar, then there's a way to simply customize it instead. You can simply hold Command and then drag the icons into multiple places. Or you can remove the icons altogether by dragging it out of the dock. 
Rename a Group of Files Simultaneously 
You won't need to rename individual files one by one. If you have a bunch of photos or files on your Mac, there are cool Mac features that'll allow you to shorten up the process. You'll save yourself time and stress within seconds.
Simply fo to your Finder and select the group of photos or documents you want to rename by clicking on one of them. Next, hold down the Shift and click the other files. Then, right-click and scroll down to the "Rename X items" option. 
Once selected, click on the cog icon and click on Rename X items. You'll be able to add or replace text from there. Or you can apply a format such as "Kim's birthday party" with a number for every photo. 
Adjust the Volume in a Granular Way
There's a big difference between every volume step on your Mac and it makes an even bigger difference in your music, video or podcast. Wouldn't you love to control it from being too quiet or too loud with just one tap? Of course, you would!
To make the volume a bit lower, hold down Option and the up arrow as you click to increase or decrease with the volume keys. This brings up what Soundbox which helps you adjust the volume in a granular way. Now you can fully control how you listen to your favorite tunes, voices, and other therapeutic sounds.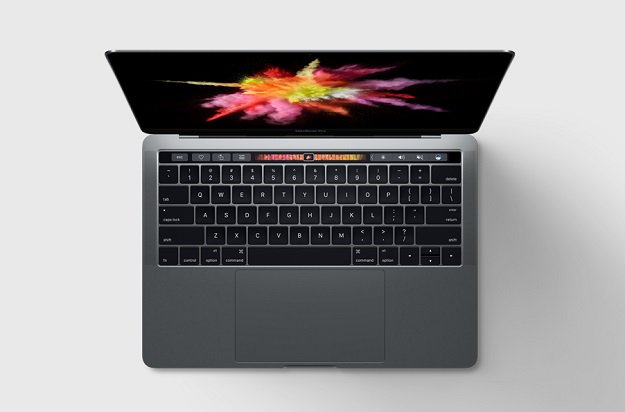 Create Keyboard Shortcuts for Anything You Want
If you're familiar with Mac keyboard shortcuts, such as Command+C (which copies text) and Command+V (which pastes it), you'll love these Mac features. We're going to show you how to create your own shortcuts! That way, you can access any menu option that you want to with ease. 
First, fo to System Preferences > Keyboard > Shortcuts >App Shortcuts, and then click the + icon. Next, a pop-up box will allow you to choose which application you want. The menu command's name will appear as well as the keyboard shortcut that you want — hit Add and then you're done!
See Two Apps Side by Side Without Resizing with Split View
When you use Split View, you can use two apps side by side without having to resize them. This can prevent you from being distracted by other apps. One of the best Mac hidden features is this one right here!
If you have macOS Catalina, go to the upper left corner of your window, and you can hover your mouse over or you can click and hold the full-screen green button. Chose Tile Window to Right of Screen or Tile Window to Left of Screen from the menu, and you'll see the window fill that side of your screen. On previous macOS versions, you'll have to click and hold the full-screen green button, then drag the window to the right or left of the screen to tile it. 
And if you want to get out of Split Screen, simply click the Esc key on your keyboard. 
Type Emojis From Your Keyboard
Yup, this is surely one of the cool Mac features that's 100 percent necessary to know. Emojis aren't only for sending texts on your phone. You can notice emojis on nearly any web page or app by going to the menu bar and hitting Edit > Emoji & Symbols. A pop-up box with emoji comes up and you can add to any of the pages you're working on. 
There's also the shortcut Control + Command + Space to achieve the same results. Those emojis will come in handy when using other apps. If you need to know how to get Snapchat on Mac, we've got you covered too!
Sign Documents Using Preview or Mail App
If you've ever emailed a PDF to sigh, you'll be happy to know that you won't need to go through the tedious process of a third-party app. You can simply sign it and send it through your Mac. It'll allow you to sign documents from your device through the Preview or Mail app. 
First, drag the PDF to an email message, hover over the file, hit the button with a down arrow on the top right, and then click Markup. Hit the box at the top that resembles a signature. Then hit Trackpad so you can sign your name with your mouse or trackpad.
You can also Camera sign your name using white paper and take the photo with your computer's webcam, save your signature, and reuse it when you need to. 
Make Calculations and Currency Conversions Using Spotlight
You can open Spotlight by clicking on the magnifying glass icon featured on the top left of the menu bar, or hitting Command + Space bar on your keyboard. Then you can type what you want to be calculated into the search bar. The answer will appear like a search result that you can then copy and paste.
Bypass and Reset Passwords When You Get Locked Out
If you've ever forgotten your password to get into your MacBook, there's a trick for that. Turn off your Mac then press and hold Command +R before pressing the power button again. Hold the Command + R buttons until you see the progress bar below the Apple logo and your Mac will enter recovery mode. 
Click on Utilities > Terminal and a window will pop-up for you to enter "resetpassword" (as one word, no quotes). Hit return and close your Terminal windows for you to see the Reset Password Tool. You'll notice a list of every user account on your Mac so you can reset the password for an account and have a new one set.  
Convert Desktop Folders into Emojis
A fun way to make your desktop folders emoji icons instead is by first clicking on File > New Folder. Google search the emoji image you want and drag the image to your desktop. Double click the image, make it transparent with the markup icon and click on the background of the image so that the moving outline is around it. 
Then click Edit > Cut, click and drag the box around the emoji. Hit edit, hit select all, and then press Command + C. Once you go back to the original folder you created, you can right-click it, click Get Info, and press Command + V — boom! 
There you have it! 10 awesomely, cool Mac features for you to try today. If you're looking for even more ways to advance your Mac devices, check out our services!